First Annual Report on EU Blue Economy
Thursday, July 26, 2018 - 10:18
First Annual Report on EU Blue Economy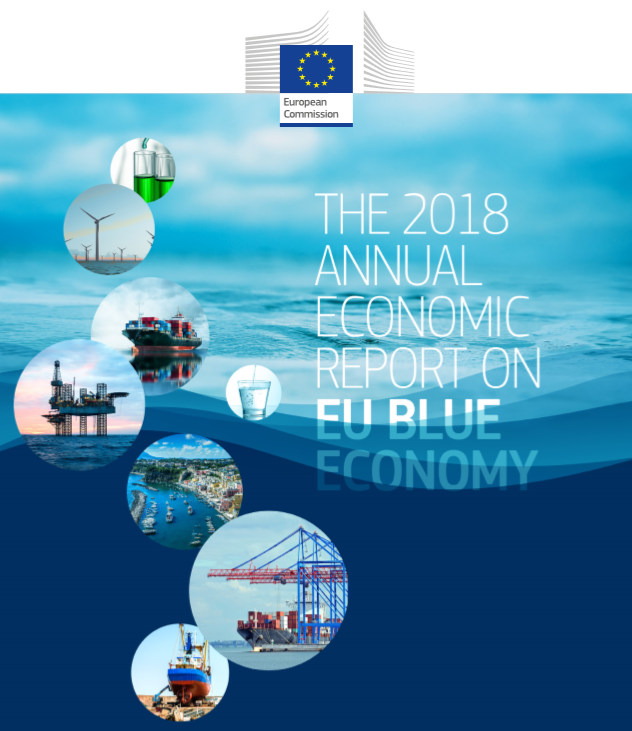 The European Commission (EC) published the first annual report on the state of the EU blue economy. The report shows that the European maritime economy is a driver of economic growth, jobs and innovation.
Representing 1.3% of the total European Gross Domestic Product, the maritime economy is a dynamically growing sector with a turnover of €566 billion, generating €174 billion of value added and providing jobs for 3 and a half million people in Europe.
For the purposes of the report, the blue economy represents all economic activities related to oceans, seas or coastal areas, such as fisheries, aquaculture and tourism as well as emerging industries, like ocean energy and blue biotechnology. In several EU member states, the blue economy has grown faster than the national economy in the last decade.
The report, which was co-authored by the EC's Joint Research Centre, presents the current status and recent trends in the six established blue economy sectors in different EU Member States, to gain insight into where new opportunities and sustainable competitive advantage may be found.
The EC sees the report as supporting policymakers and stakeholders in creating new business opportunities and in managing the resources of oceans, seas and coastal resources in a sustainable manner.
Further info: https://ec.europa.eu/jrc/en/news/566-billion-and-growing-eu-blue-economy...
The document (pdf): https://ec.europa.eu/maritimeaffairs/sites/maritimeaffairs/files/2018-an...