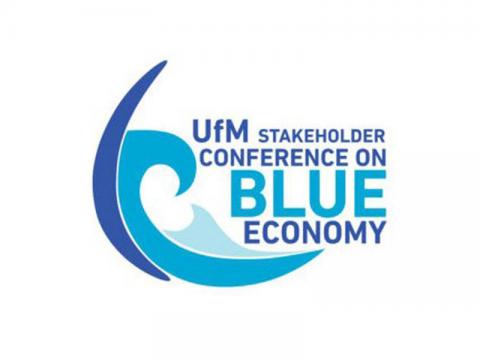 Friday, January 19, 2018 - 14:41
The UfM Regional Stakeholder Conference on the Blue Economy, held in Naples, November 29th – 30th, brought together over 400 key stakeholders dealing with marine and maritime issues from the entire region, including government representatives, regional and local authorities, international organisations, academia, the private sector and civil society. The conference had the participation of the EU Commissioner for Environment, Maritime affairs and Fisheries, Karmenu Vella, the UfM Secretary General, Fathallah Sijilmassi and the Italian Minister Plenipotentiary and Coordinator for Euro-Mediterranean Multilateral Affairs, Enrico Granara, among other personalities.
The main objective of this two-day event was to consolidate a Mediterranean blue economy community working on sustainable development solutions for the region, as well as to create partnerships and initiatives to harness the potential for blue growth. The conference featured 12 thematic workshops on the whole range of sectors covered by the blue economy, namely blue jobs and training, research and innovation, blue entrepreneurship, coast guard cooperation, marine protected areas, offshore energy, coastal and maritime tourism, fisheries and aquaculture. Moreover, the UfM Secretariat launched a Virtual Knowledge Centre on the Blue Economy, the web-based information and networking platform for blue economy stakeholders in the Mediterranean.
Further information:
MED Virtual Knowledge Centre
UfM Secretariat – News