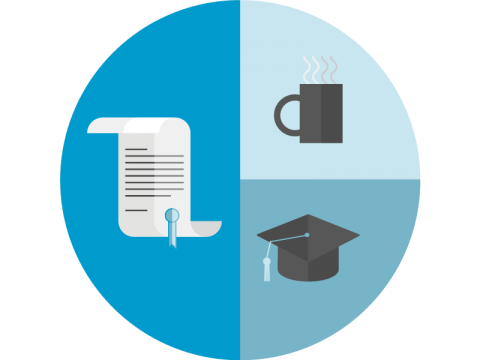 Monday, April 16, 2018 - 10:36
During the 5+5 Dialogue Third Ministerial Conference, Tunis, 2017 a new Work Programme 2017- 2018 was approved with three types of actions: Networking; Research and Innovation, and; Higher Education, where Action A7 is devoted to the creation of a Network of Higher Education Institutions (HEI) within the 5+5 Dialogue member countries (Italy, Spain, Portugal, France, Malta, Mauritania, Algeria, Morocco, Tunisia, Libya).
In order to create this network of HEIs within Dialogue 5+5 countries, there is a strong need for the characterisation of the existing HEIs, courses and the existing international mobility of students, its Research Centres and the existing cooperation between 5+5 countries.
The 5+5 Dialogue Group of Senior Officials (GSO) from Portugal and Tunisia - co-leaders of the Action (A7), invites all the Presidents of each Higher Education Institutions, public and private, University, Polytechnic and other, from Dialogue 5+5 countries to kindly answer to the online questionnaire until 31st of May 2018 (link).
The current questionnaire aims to provide the information basis for the creation of a Network of Higher Education Institutions and it´s Research Centre(s) which will aims to:
Strengthen existing academic and research institutions linkages and developing newer partnerships for the set-up of novel cooperative projects;
Participate in the construction of the Dialogue 5+5 Space for research, Innovation and higher education;
Support initiatives that promote institutional partnership by integrating the aspects of sustainable cooperation: scientific networks, mobility of students, faculty members, researchers and administrators, multi-diploma or thesis co-supervision, development of online training and research.