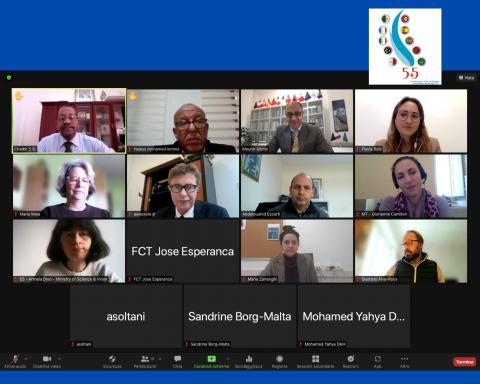 Monday, December 6, 2021 - 11:22
On the 1st and 2nd of December, the 10th GSO Meeting of the 5+5 Dialogue for Research, Innovation and Higher education took place online. The Italian National Institute for Oceanography and Applied Geophysics, representing Italy at the Dialogue 5+5 and hosting the Secretariat of this Forum, supported the organization of the meeting and moderated the discussion, in agreement with Mauritania, in the year of its presidency.
The delegates discussed the draft declaration in view of the next Ministerial Conference, which will be organized by Mauritania in May 2022 either in person or online, according to the pandemic situation.